Industrial property
The offer of Kancelaria Adwokackiej Sawicki i Wspólnicy also includes a number of services related to legal assistance in the field of industrial property. Our many years of experience and competence in this field, as well as the highest quality of our services, have enabled us to win our clients' trust. 
The legal protection of all aspects related to industrial property is crucial in the operation of a business. In the current market reality, trademarks play an extremely important role, as they allow to secure the entrepreneur's right to a brand. Thanks to proper legal protection of a brand, an entrepreneur can build its recognisability, which translates into increased trust among its customers, higher profits and opportunities for further development.
Our legal team offers comprehensive legal services related to:
protection of all confidential information

, including in particular data related to the so-called know-how;

representation of clients in legal disputes

concerning industrial property rights;

drafting contracts

and other administrative and legal documents related to the protection of exclusive rights, including trademarks, industrial designs, etc.;

representing Clients in all proceedings

before the Polish Patent Office, EUIPO and WIPO;

ensuring legal protection

of intellectual and industrial property.
Comprehensive legal services
Thanks to the commitment of our team, clients gain comprehensive legal services with the possibility of a flexible combination of services. We provide advice to start-ups as well as advise on the most advantageous legal solutions for small and large enterprises. By using the services of our law firm, you can be sure that the fate of your enterprise rests in the hands of professional and experienced lawyers, who constantly develop their professional qualifications and ensure the highest level of service. Additional support offered by our law firm is legal assistance in foreign languages, especially in English, Russian and Ukrainian.
Our offer also includes additional services related to legal assistance in the field of industrial property and intellectual property protection. We approach each case individually, assessing the legal risks and proposing the most advantageous solutions. Our advisory services also include participation in negotiations and representation of clients' interests in court and administrative proceedings.
Industrial property – assistance from a law firm
Industrial property is a dynamically developing branch of law. By choosing a proven and experienced partner, your company can count on comprehensive and fully professional assistance both in the case of one-off legal services, as well as by establishing long-term cooperation.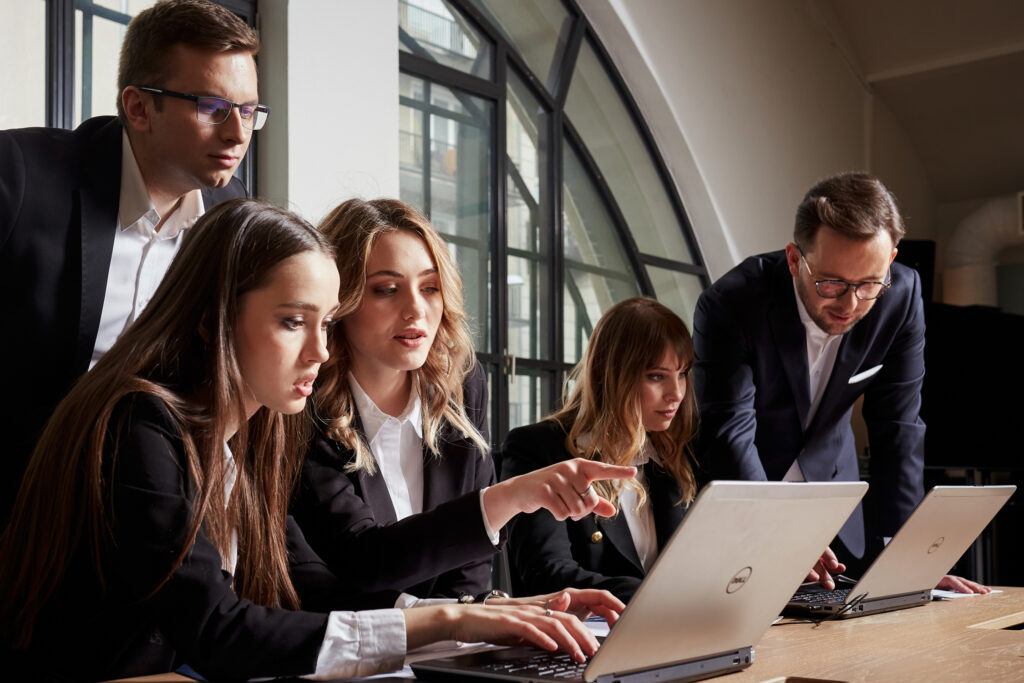 By choosing to work with our law firm in Warsaw, our clients benefit:
more time for running your own business

, as we will take care of all the formalities, applications and other documents,

the possibility of

further development

and focusing on other aspects related to running your business,

a

reliable partner

for whom the welfare of the client is an absolute priority.
We invite you to contact our law firm in Warsaw and to explore our website, where you will find a range of additional services provided by the legal team we represent. We encourage you to take advantage of online consultations. We remain open to all questions and suggestions, providing expert legal assistance.
---
We provide comprehensive advice on the protection of our Clients' industrial property rights, including trademarks (in national, international and Community modes) and designs (including national industrial designs and EU designs) as well as inventions and utility models. Lawyers of Kancelaria Adwokacka Sawicki i Wspólnicy provide legal assistance in the field of protection of industrial property rights, we encourage you to contact us.
Trademarks
Our team of lawyers specialises in trade mark law. As part of our services, we first recommend assessing the registrability of a trademark in order to identify potential obstacles to registration. We prepare trademark applications in national, European or international modes. In addition, we monitor rights and support clients in managing trademarks.
Industrial designs
We offer legal assistance in the field of industrial designs. We support our clients in the preparation of national and international application documentation. We conduct litigation regarding industrial designs. We provide legal services in the field of licence agreements and transfer of rights agreements.
Inventions
We support our clients in the process of obtaining patents for inventions. In cooperation with our partners, we conduct patent searches, prepare application documentation and take the necessary steps to maintain the patent in force. We handle patent infringement and invalidation cases, as well as unfair competition proceedings. Moreover, we advise on the development of a patent protection strategy.
Industrial property in trade
We support Clients in the effective use of industrial property rights in trading. For the needs of our Clients, we conduct audits of the portfolio of rights and indicate interesting areas of their use. We monitor Clients' rights in order to protect them against infringements. We advise Clients on contracts for the acquisition or trade in industrial property rights.
Proceedings, disputes and negotiations
We represent Clients in negotiations, proceedings and disputes concerning industrial property rights. We focus on conciliatory solutions and strive for quick and effective solutions.
International scope of activities
Thanks to the international network of experts cooperating with the Office, we can provide our Clients with support in the field of industrial property rights throughout the world. We offer our Clients comprehensive support, ensuring coordination of the activities of other attorneys.
The above mentioned are only examples of basic legal services provided by a team of lawyers and experts of Kancelaria Adwokacka Sawicki i Wspólnicy in the field of protection of industrial property rights. Our offer also includes other services addressing specific needs of our clients, which cannot be listed here due to the fact that industrial property rights law covers an extremely wide range of regulations. We encourage you to contact us – we will be happy to provide you with any information related to the protection of industrial property rights.